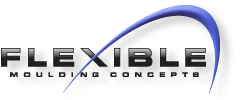 Welcome to Flexible Moulding Concepts
USA FREE Ground Shipping on orders over $50!*
*Applies to Continental USA Only
Shop online or call 1-877-655-6506 to order! Guaranteed lowest price, just call us!
Column orders ship in 3 days.
DuraFlex by ResinArt is the highest quality Flexible Trim available anywhere and comes with a Lifetime Warranty. Zero product failure, best prices and best service. Since 1968, DuraFlextm has been the economic alternative to curved wood applications where wood mouldings simply won't bend. We have access to over 30,000 profiles + We can make custom molds of your profile. If you don't find what you're looking for, call or e-mail to info@flexiblemouldingconcepts.com.
Quick Ship
Duraflex, "At Home" Instructional Video